Hillsong: A Megachurch Exposed
Hillsong: A Megachurch Exposed (TV Series 2022) is an investigation into the alleged exploitation, abuse and cover-ups at Hillsong megachurch founded by Brian Houston.0 It features several ex-members of the church who share harrowing allegations of the trauma, abuse, homophobia and financial and labor exploitation that created a culture of chaos at Hillsong.1 The series also includes interviews from insiders, megachurch experts and a woman whose affair with senior pastor Carl Lentz led to his downfall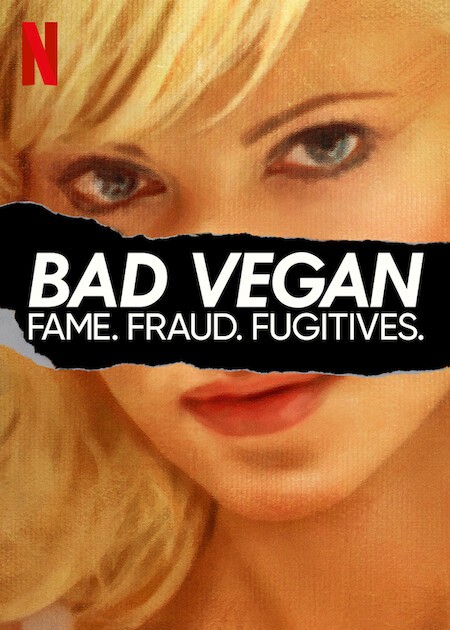 Bad Vegan:
A 2022 Netflix docuseries by director Chris Smith that tells the story of Sarma Melngailis, a celebrated vegan restaurateur who illegally transferred money to her husband so he could pay a deity to bestow immortality upon them.
Tinder Swindler:
The Tinder Swindler is a British true crime documentary film directed by Felicity Morris which tells the story of Simon Leviev (born Shimon Hayut), an Israeli conman who posed as a wealthy, jet-setting diamond mogul and used the dating application Tinder to emotionally manipulate individuals into financially supporting his lavish lifestyle on the pretext he needed the money to escape his "enemies." He scammed dozens of victims for an estimated $10 million.
Signs of a Psychopath:
A documentary that looks at some of the most dangerous killers in modern history to see which psychopathic traits they exhibited. It features real archive footage and asks viewers to look out for signs of a psychopath.
Curse of the Chippendales:
Curse of the Chippendales is a four-part TV series created by Jonathan Chinn and Simon Chinn. It chronicles the dark side of an all-male striptease dance troupe in late 1970s Los Angeles, where sleazy characters taint the magic with murder and deception.
The Great Hack:
Explore how a data company named Cambridge Analytica came to symbolize the dark side of social media in the wake of the 2016 U.S. presidential election.
The Playboy Murders:
"The Playboy Murders" is a limited anthology series of 6 episodes that give first-person insight into the world of obsession and murder that tragically affected the lives six young women involved with the Playboy lifestyle.